How to Grow Zucchini in Pots or Containers is very simple. Depending on the variety you can grow an abundance of Zucchini in pots or containers. Here is an example of the size of Zucchini's I grew from one plant in a medium container. I got about 8 per container. I zucchini plant can yield up to 10lbs of the vegetable.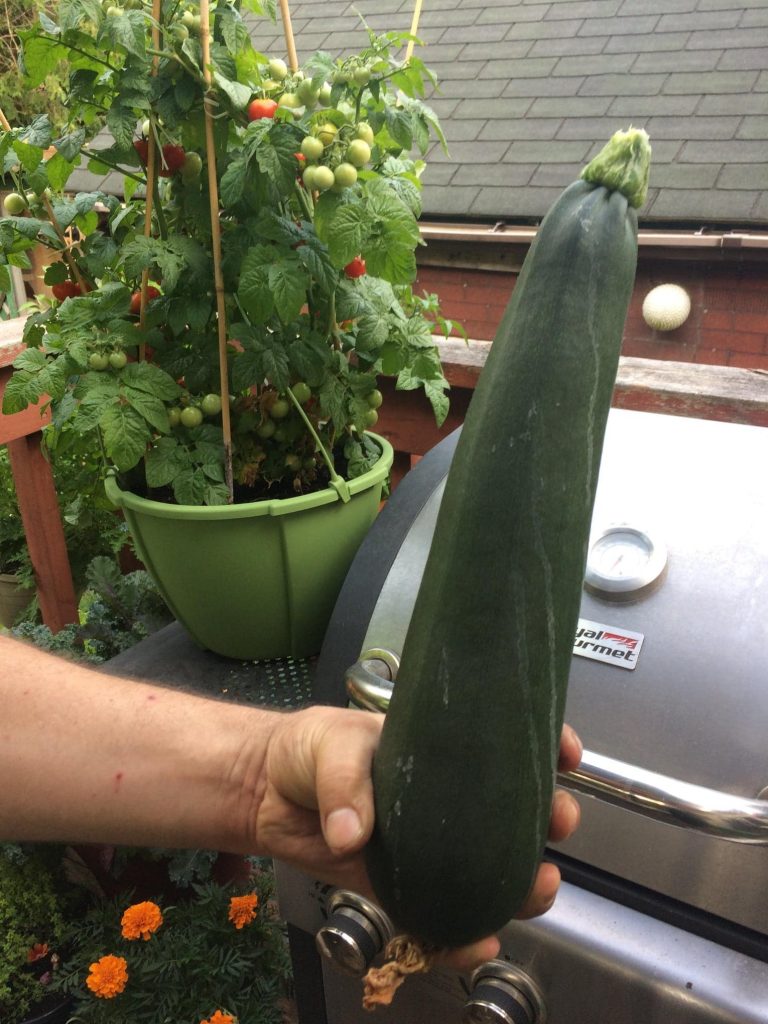 Types of Zucchini To Grow In Containers
Bush Baby
Raven (most common)
Black Beauty
Fordhook
Dunja
Gold
Cocozelle
Patio Star
Round De Nice and many others
The Best Containers or Pots To Grow Zucchini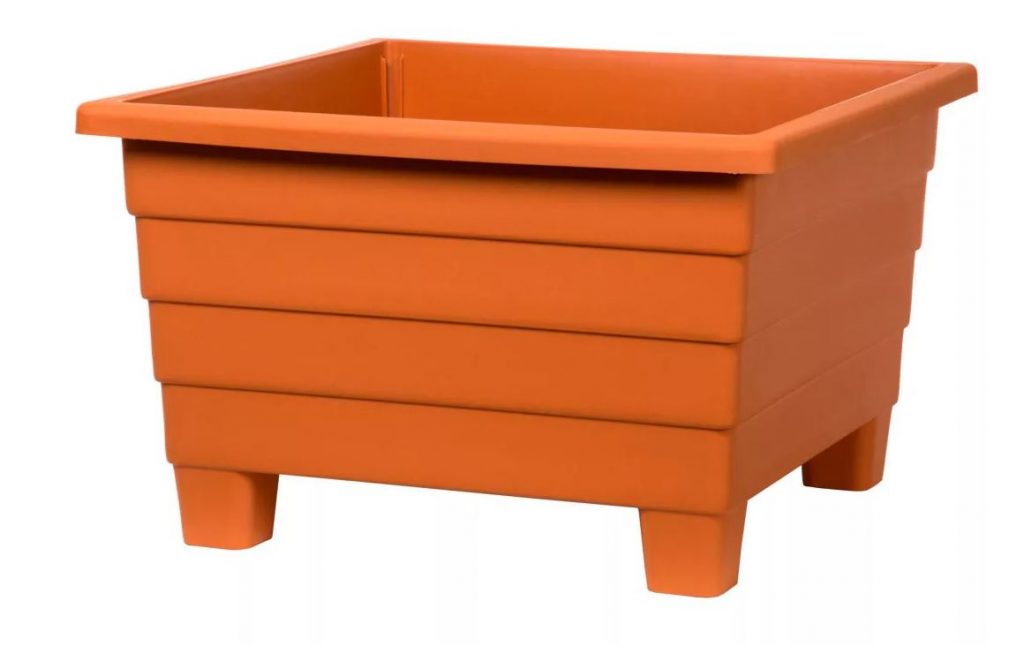 I usually buy the square pots. They grow wonderful in these. Unlike cucumbers Zucchini grows bush like rather than vine like depending on the variety. I would use a Futura Square Plastic Planter as seen below. It has great drainage plugs you can use and is made in Canada.
Caring For Your Zucchini Plants
Zucchini loves the sun but will wilt if you're not keeping the soil moist. Try to wait until the sun goes down or water early in the morning. Furthermore, try not to wet the leaves can it can cause mildew. If your leaves start to turn yellow, add some low nitrogen food into the next watering schedule. If you harvest regularly the plant will keep producing.
Diseases and Common Problems with Zucchini Plants in Pots
One problem I have had is dealing with Cucumber Beetles or Squash Bugs here in Ontario. I also have to constantly be on the look out for mildew. The weather can be dark and humid some days. Which is the perfect environment for mildew. I actually just pick the beetles off and put the eggs and beetles in a pale of soapy water. I remove any leaves that are curling or brown.
Getting Rid of Mildew on Zucchini Plants
Mix together the following and put into a spray bottle. Spray the leaves and wipe them off or spray them off with a hose. Keep doing this for preventative measures if your plants are not in much sun during the day.
1 Tbsp. of Baking Soda
Add 1 Tablespoon of Vegetable oil
Plus 1 teaspoon of dish soap
Mix all into 1 Gallon of water
Benefits of Growing Zucchini
Zucchini is not only beautiful when the flowers open. It is beneficial to our health. It is rich in calcium, iron, magnesium, phosphorus, and potassium. They offer Vitamins A, C, K, and folic acid. Furthermore, they are high in antioxidants as well. Leaving the skin on adds extra fiber and other nutrients.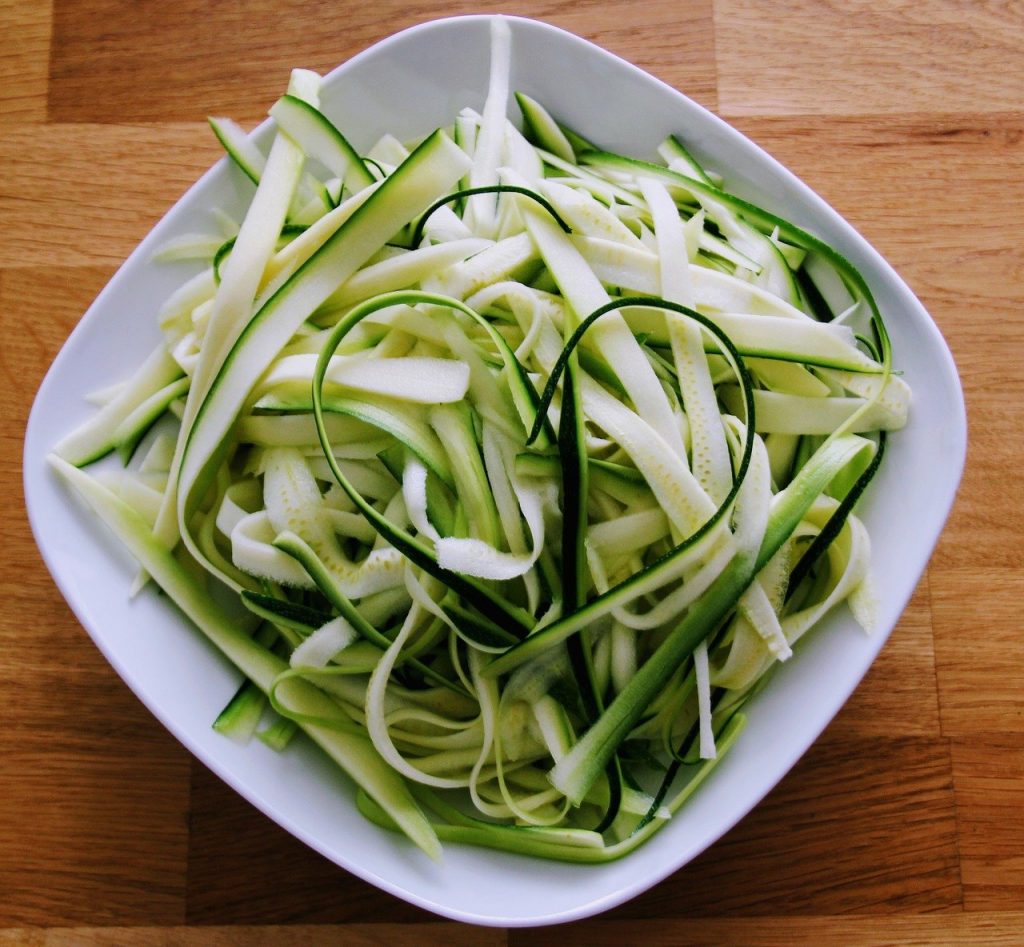 Preserving Your Zucchini's
Freezing and making relishes are my favorites. You can find so many great recipes like stuffed Zucchini's one of my favorites. The possibilities are endless. Please don't forget to check out my latest recipes on preserving your Zucchini's.
Video- How to grow Zucchinis in Containers
This is a great video to show you how to get started from seed. Care for your seedlings and more.
Supplies you will need to start growing Zucchini in Containers
Seeds
Seed Trays
Small Cups
Soil
Container(s)
Led lights if your staring indoors
Heat mat
Here are some of my recommended items to get you started:
Basil Beans Beets Bell Peppers Carrots Cayenne Peppers Celery Chinese Eggplant Chives Cucumber Garlic Jalapeno Kale Lemon Lettuce Mint Onions Oregano Parsley Peas Potatoes Rosemary Sage Spinach Thyme Tomatoes Zucchini