The Best Way To Grow Carrots In Containers is using larger ones as I have in the pictures. I have used small square containers to grow normal orange carrots, but I like the larger ones because they grow to full size. The container carrots in the smaller one made some great baby carrots at the end of the season.
Two Types of Carrots I Love To Grow In Containers
The first one is called Little Finger, and the other type I absolutely love is Rainbow Carrots. Furthermore, using a larger container will allow them to grow deep and to their full potential. I planted mine next to my bell pepper plants and they did very well.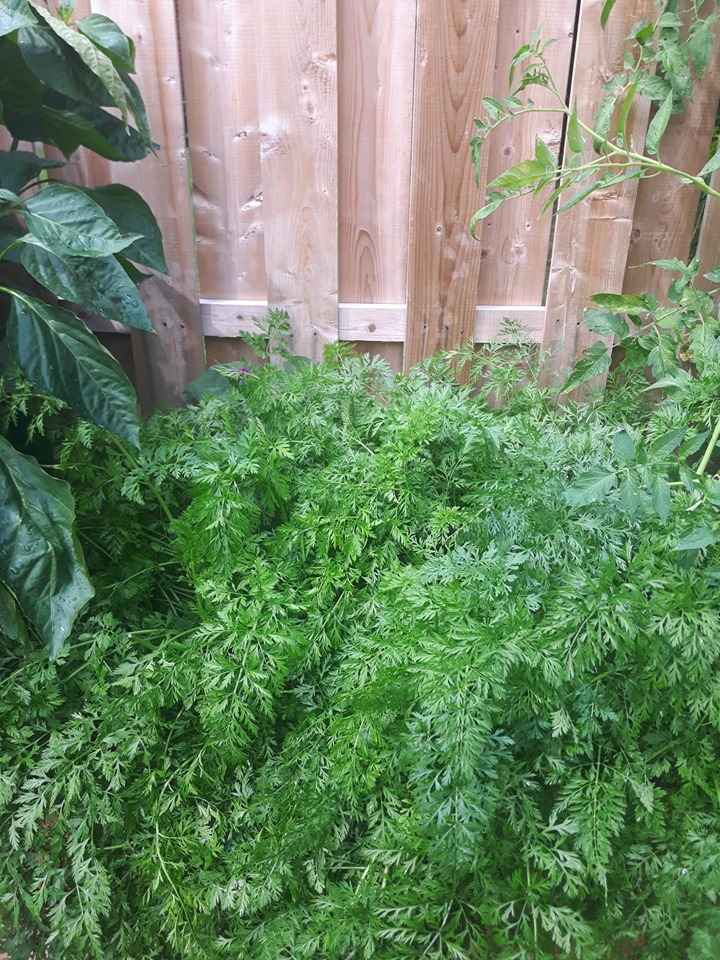 Planting Your Carrot Seeds
Carrots do not like to be transplanted, and I would not recommend it. Consider using just regular garden soil. Once the frost danger is over you can plant them in rows, sow the seeds every two weeks to keep a rotating crop coming in. They also need full sun and planted 12″ apart and cover with 1/2″ of soil. Seedlings emerge around 14-21 days. Plant the seeds 1″ apart from one another. Thinning is recommended once you can see them grow in. I didn't do much thinning to the ones above. However, I did get an abundance of Rainbow Carrots at the end of the season.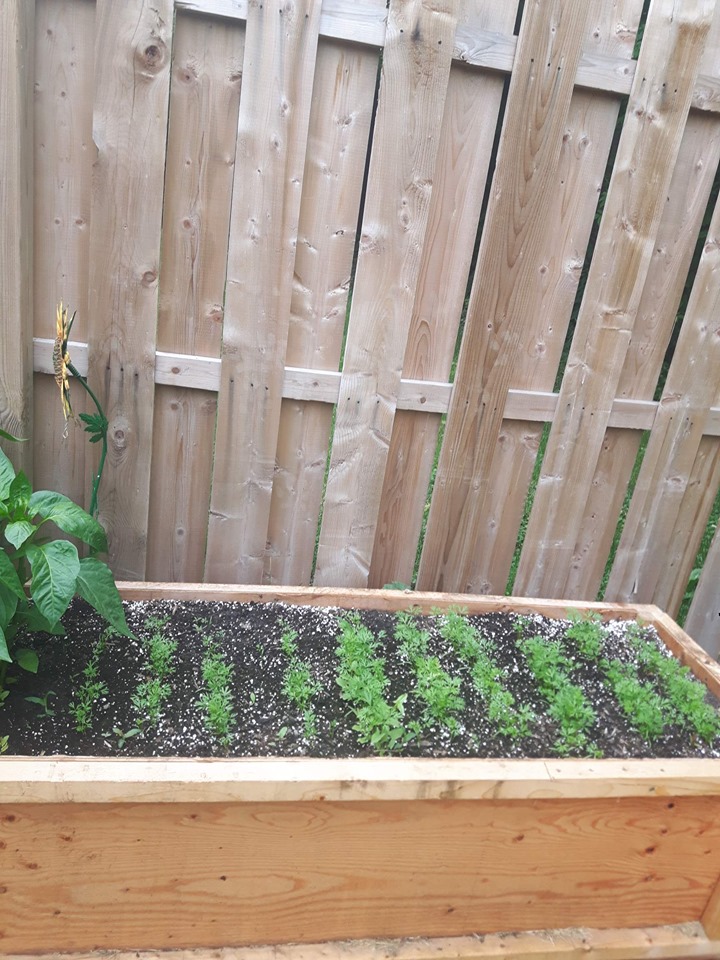 Caring For Your Carrots In Containers
Keep soil evenly moist. Try not to let them dry out. Do not saturate the soil.
Water early in the day to prevent diseases.
They need about 1″ of rain per week. Water at soil level. Try to keep them shaded so they do not get green tops which is caused form too much direct sun.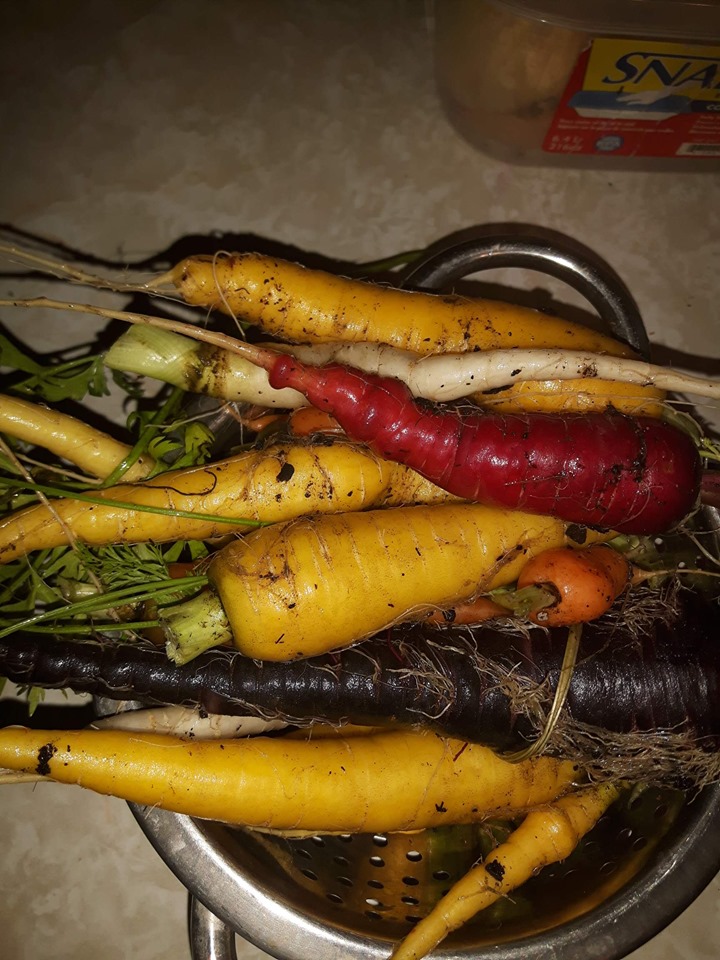 Carrot Disease Indentification
The three most common problems in Carrots are Carrot Leaf Blight, Powdery Mildew, and Carrot Root-knot Nematodes. You can use the visual chart by GrowVeg for identifying diseases.
Harvesting Your Container Carrots
To harvest your carrots soak the soil and then pull and twist the carrot as your pulling it out. Be sure to pull them out of the soil after the first frost. Although you can harvest carrots all winter long. Store your carrots at 32-38 degrees F at 98% humidity for best results. You can store them in the fridge or do what I like to do and blanch and freeze them. They can be pickled as well. You can check out my recipes for further information.
My Recommendations